Participatory GIS
Brings together social, economic and environmental information drawn from both scientific and local knowledge into a single information system. This allows areas important for livelihoods and conservation to be better identified thereby assisting ecosystem-based management and the planning of sustainable development.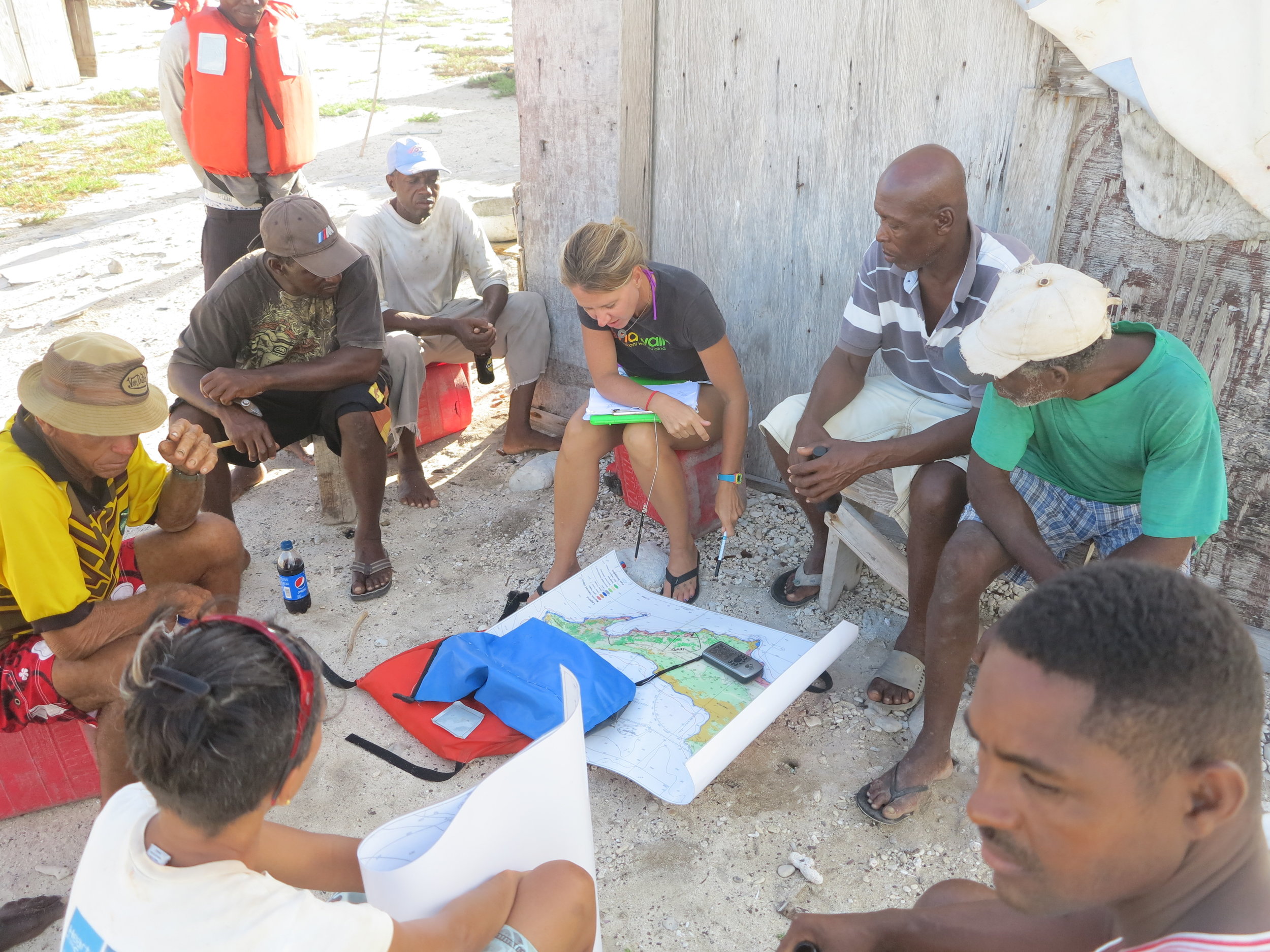 Working together to develop effective local solutions
PGIS: user centered demand driven approach
Stakeholder empowerment through the application of principles that reflect good governance (transparency, accountability, efficiency, inclusiveness, legitimacy, respect, equity) underlies the Participatory GIS (PGIS) approach. PGIS provides a means to collect and represent local knowledge and can empower stakeholders to effectively participate in governance.
A PGIS approach can be of particular relevance in data-poor, resource-limited situations, typical of marine environments in the Caribbean by broadening the information base for management. PGIS can strengthen governance by building partnerships and promoting the participation of stakeholders in the development of a technical representation of spatial knowledge. This also allows for a more comprehensive understanding of the various social and economic characteristics of natural resource use patterns.
Moreover PGIS strives to ensure that information is understandable and accessible to all stakeholders. This transparent and collaborative process facilitates capacity-building, by showing stakeholders the role they can and should play in environmental management today.
Participation not only demonstrates the relevance of information provided by stakeholders, but also supports an ecosystem-based approach through the use of multi-discipline and multi-knowledge information sources for management.